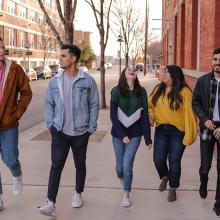 We build communities with the power to end sexual assault.
We provide the digital infrastructure. You provide the students. And together, we can end sexual assualt.
The Problem and the Solution
Systemic problems require systemic solutions. But change can never occur without first building infrastructure necessary for change.
A comprehensive system of solutions
Embracing the age-old principle of divide and conquer, we took on each problem individually - starting from its base principles, working with Title IX Departments and students to building solutions piece by piece, and running case studies to test and refine each solution. After making out way through each problem, we faced a new challenge – how to effectively coordinate and administer dozens of disparate programs.
So we built our patent-pending System of Solutions™ - a comprehensive and fully integrated Title IX Management System.  Combining a fully bespoke Administrative Portal that provides your Title IX Department with an unheard-of level of oversight and resources, with a smartphone-based application that provides your students with never-before-seen tools for community collaboration and safety.
A new kind of social network - built around student safety and empowerment.
A fully integrated end-to-end safety and Title IX management platform.
Professional software backed by professional services.
The most significant innovation in student safety infrastructure in more than three decades.
Prevention

ln-app orientation prior to school, auto-onboards the entire student body.
Skills-based training reduces mistakes and improves deterrence.
Testing and certification on 30+ criteria reduces insurance premiums and liabilities.

 

Active Safety

Built-in safety and emergency alert systems keep students safer on AND off campus.
Get help faster with instant location sharing to friends, police, and campus security. 

 
Reporting and Investigation

Built-in reporting captures more claims, which means solving more of the problem.
Evidence preservation and Integrated submission gets the truth out FASTER.
Student Ally's professionals avoid bias and hardwired compliance prevents errors.

 

Resolution

Integrating reporters, victims, accused students, and witnesses into a single platform empowers FASTER resolutions.
Professional and fact-based decisions improve student trust.
Improved resolution deters violations.
The Student Ally Method – A User-Driven Networked Approach
One of our key realizations during the development of the Student Ally System was that an institutional approach to solving cultural problems was destined for failure. It was too remote, too slow to act, too focused on punishing past wrongs rather than preventing future harms. Students are the origin of the sexual assault problem, so too must they be the origin of its solution. Studies prove that the problem is not that most students are bad, but that a minority of bad actors prey on a benevolent majority of students who simply lack the organization and knowledge to address the problem. To solve this, we focused on empowering this benevolent majority with the organizational tools and institutional backing necessary to stand up. We've all seen the power of social networks to effect change. Facebook revolutionized the way we communicate. Uber upended the cab industry. Student Ally is the world's first social network dedicated to ending sexual assault.  In Student Ally, there are no victims, no bystanders, no students or administrators. We are all just Allies in the fight to end sex-based discrimination.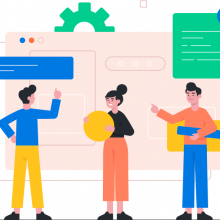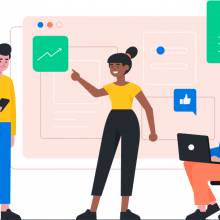 Four Promises at the Core of Who We Are
Student Ally's integrated safety features are guar-anteed to improve both individual student safety and community safety, on, off, and around campus.
Student Ally's proprietary four-method reporting system is guaranteed to improve reporting culture, trust, and your ability to respond to threats quickly and effectively.
Student Ally's proprietary and auto-updating Title IX-related codes and procedural frameworks are hard-wired into the system – assuring you that your institution's compliance with the current law is guaranteed.  In other words, our in-house counsels constantly monitor the state of Title IX regulations, the Violence Against Women Act, Clery Act, and applicable State and Federal Due Process laws and update our codes and procedures in real-time, so that yours don't have to.  
Student Ally's data systems were intentionally engineered to keep each users' data isolated behind a personal encrypted firewall.  We built it this way so that only the user can release their data.  This not only preserves your students' constitutional rights, but it also allows them to participate in the System with trust – knowing that it was built so that we could work for them, not so they could work for us.
"These lessons are so practical and concise, I wish I had known all of this sooner."
"A unique tool with the ability to pull important evidence when investigating would be a valuable resource for school and students."

Dean of Students, Title IX Coordinator
"Student Ally makes me feel safe. With this, we can save countless lives from experiencing sexual assault."

Student, Survivor, Activist
"This is a necessity. Whether it's stopping an incident before it happens, or proving the innocence of someone falsely accused, this app saves lives."
"I sincerely believe [the Student Ally] platform has the capacity to improve the Title IX landscape."

Title IX Coordinator at Quinnipiac University
Student Ally is the only company with a full-service, centralized system to help Colleges manage Title IX.
Don't take our word for it. See what customers are saying about us.
Think unique and be innovative. Make a difference with Sandbox.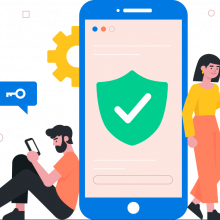 Archimedes famously said "Give me a LEVER long enough and a FULCRUM on which to place it, and I shall move the world."
Our Student App is the lever - a new era in student empowerment.
Our Administrative Portal is the fulcrum - a force multiplier that allows your staff to accomplish twice as much, in half the time.
With both, we can help you change the world- one school, one student, one prevented assault at a time.