Student Ally began three years ago with a simple mission in mind – to help colleges end student-to-student sexual assault.  Practicing attorneys with decades of experience in civil litigation, sexual assault prosecution and defense, victims' advocacy, and constitutional law, we started with a very small first step – understanding the problem.  After reading thousands of pages of lawsuits, meeting with and listening to students, parents, victims, and college administrators, we realized that we were not trying to solve one problem, but rather, dozens.  Some were straightforward – like addressing the lack of available evidence for students to prove guilt or innocence.  Others were less so – like addressing societal misperceptions about appropriate sexual behavior (largely created by movies), or counteracting the acceleration of sexual dynamics and social disassociation in modern teen culture (largely caused by dating applications and social media, where people are reduced to "swipes" or carefully curated "profiles" bearing little resemblance to reality.)
Embracing the age-old principle of divide and conquer, we took on each problem individually - starting from its base principles, working with Title IX Departments and students to building solutions piece by piece, and running case studies to test and refine each solution.  After making out way through each problem, we faced a new challenge – how to effectively coordinate and administer dozens of disparate programs.  So we built our patent-pending System of Solutions™ - a comprehensive and fully integrated Title IX Management System.  Combining a fully bespoke Administrative Portal that provides your Title IX Department with an unheard-of level of oversight and resources, with a smartphone-based application that provides your students with never-before-seen tools for community collaboration and safety.
Backed By Our Professional Services
We make your spending stress-free for you to have the perfect control.
Codes & Procedures

Student Orientation

Testing & Certification

Integrated Safety Systems

Campus Security Integration

Active Shooter & Emergency Response System

Student Reporting System
Professional Investigations & Resources

Evidence Preservation, Submission, & Collection Technology

Investigative Reports

Case Management & Tracking

Professional Appeals & Decisions
Avoid liability with our Compliance Guarantee

Prevent incidents with our Safer Campus Guarantee

Improve Support with our Better Reporting Guarantee

Ensure trust with our Privacy Guarantee

Enjoy Faster & More Reliable Investigations
Delivered Via our Digital Infrastructure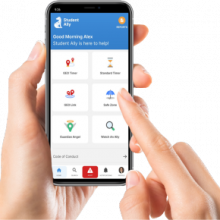 Integrating your entire student body on a single platform allows you to foster student-to-student and student-to-school collaboration never before possible. The App goes everywhere students do, and with it, your ability to deliver the tools and resources to end sexual assault.
Manage the entire System of SolutionsTM from a single platform, and double your staff's capacity overnight. By seamlessly integrating your internal staff with Student Ally's outside teams of legal and investigative specialists, we open new possibilities for flexibility and resource allocation. What would you do with twice the bandwidth and a team of professionals at your disposal? Become and Ally and find out.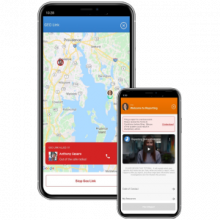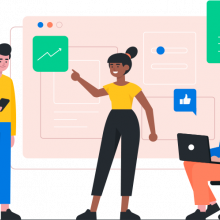 Become an Ally and make your school a national leader in student safety, sexual assault prevention, and Title IX compliance.